Happy Birthday, Noah!
Trey Songz's son turned 1-years-old over the weekend and the singer shared a sweet message in his Instagram account. He writes:
"I love you, Noah. I thank God for bringing you to me at the time I needed your love the most. 1 year passed unbelievably fast but within the first second of meeting you, I knew you would be the light of my life until I take my last breath. Happy Birthday, son."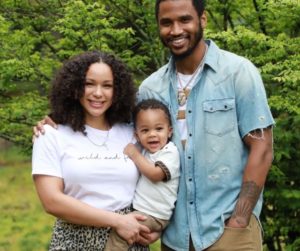 What caught fans by the surprise was the appreciation post he shared about his child's mother.
"I'm obsessed; we did that, YOU did that! You're a great Mother and you deal with all the extra's very gracefully. I'll always be eternally grateful to you Noah's Mumma."
This is the first time Songz share with the world who the mother of his son, Noah is since revealing him to the world.