What can't Black people do?
Google doodle honored the late Gerald 'Jerry' Lawson, one of the fathers of modern gaming would've turned 82 today. Google reports, Lawson, the engineer was largely responsible for the invention of the video game cartridge.
Google paid its respects to Lawson today by dedicating the first interactive game Doodle of December to the Black pioneer.
"This was the first home video game system console that featured interchangeable game cartridges, an 8-way digital joystick and a pause menu. The Channel F paved the way for future gaming systems like the Atari, SNES, Dreamcast and more," Google wrote.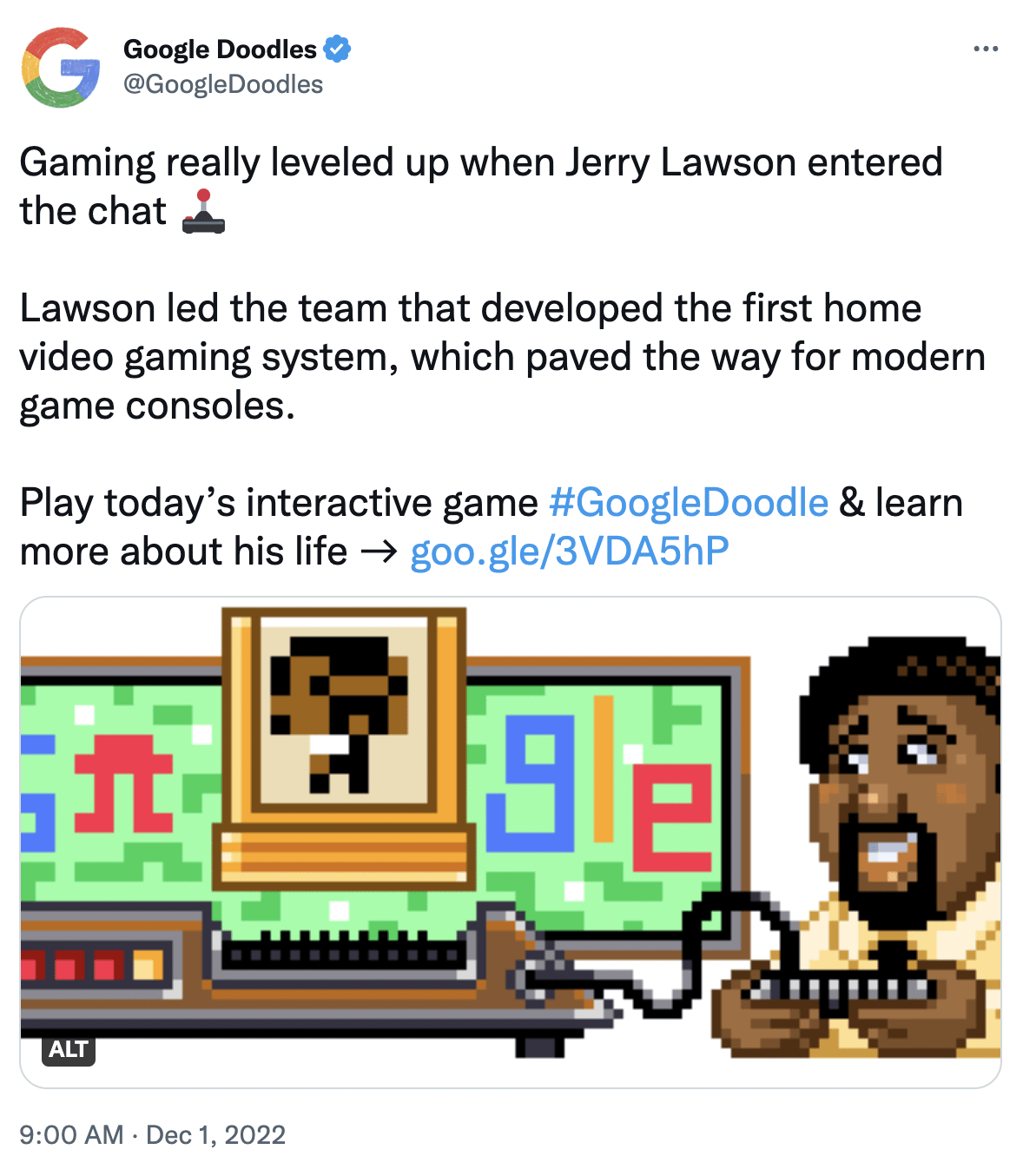 According to reports:
Gaming giants like Atari and Activision would go on to build their respective empires on the work done by Lawson and his team. While gaming has largely moved away from cartridges and other physical media, you can still see Lawson's contributions echoed today in the physical cartridges for the Nintendo Switch, which are a fraction of the size but still operate on the same principles.
Lawson's children Anderson and Karen Lawson also contributed to this special tribute.
"Today, we celebrate what would've been Dad's 82nd birthday with the world. We would like to thank Google for working with us to share our father's story in this Doodle. May his story continue to inspire numerous young people around the globe to achieve something remarkable."