Earlier today, we reported that Donda Academy was shutting it's doors, an executive decision made my Kanye.
In an update from TMZ, the Donda Academy faculty have sent out another email to parents notifying that the school is still operating as normal.
An email obtained by TMZ states:
"Join us tomorrow morning in worship for the return of Donda Academy. With the help of our parents and community, we are back and returning with a vengeance!"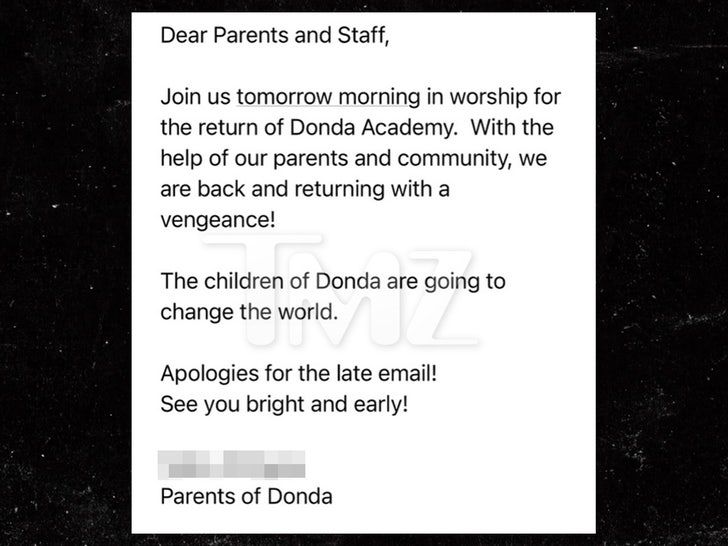 Jaylen Brown shared that he believes Donda Academy is a quality school and is even better that some accredited public schools.
A lot of great teachers parents and students are affected by this.. It is easy to speak from the outside looking in I spent time at Donda academy and it is alot better than some public schools in America with a better curriculum high school students were fully accredited https://t.co/bQzHUDaTf4

— Jaylen Brown (@FCHWPO) October 27, 2022
Chuck Bailey, a basketball player at Donda Academy tweeted that he and his family have decided to withdrew enrollment from the school.
Due to everything that has been going on with Mr. West, last week my family and I decided to part ways with Donda Academy. Thank you🙏🏾@DondaSports

— CB💫 (@chuckbailey__) October 27, 2022