Another Black man killed due to police brutality.
A video surfaced taken by a bystander showing a "Minneapolis police officer keeping his knee on the neck of a motionless, moaning man at the foot of a squad car." The man was soon identified as George Floyd, who died at the scene.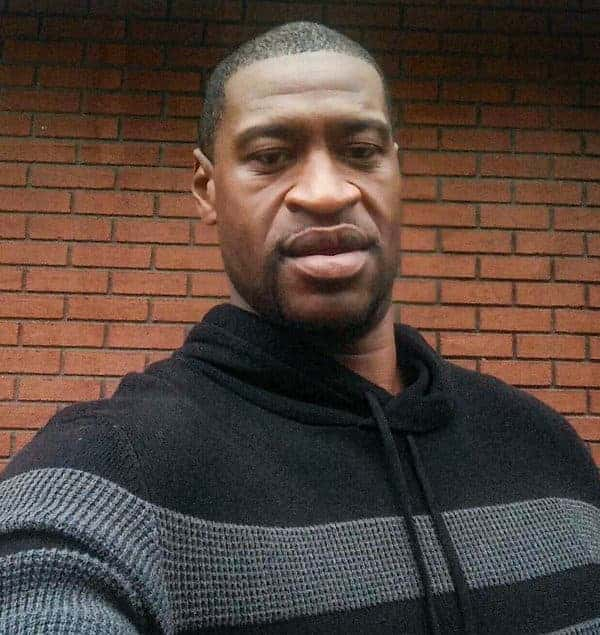 In the clip you can hear Floyd saying:
"My stomach hurts. My neck hurts. Everything hurts. … (I need) water or something. Please. Please. I can't breathe, officer. … I cannot breathe. I cannot breathe."
The four police officers involved were later terminated from the department according to Minneapolis Police Chief Medaria Arradondo. "Four responding MPD officers involved in the death of George Floyd have been terminated. This is the right call," Mayor Jacob Frey tweeted.
CBS News reports:
A police statement said officers were responding to a "forgery in progress." "Officers were advised that the suspect was sitting on top of a blue car and appeared to be under the influence," the statement said. "Two officers arrived and located the suspect, a male believed to be in his 40s, in his car. He was ordered to step from his car.
"After he got out, he physically resisted officers. Officers were able to get the suspect into handcuffs and noted he appeared to be suffering medical distress. Officers called for an ambulance," according to the statement.
Floyd died moments later. During a press conference, it was revealed that the FBI will lead the investigation due to "possible civil rights violation."
His family lawyer Ben Camp who is also a prominent civil right and personal injury attorney released a statement:
"We all watched the horrific death of George Floyd on video as witnesses begged the police officer to take him into the police car and get off his neck. This abusive, excessive, and inhumane use of force cost the life of a man who was being detained by the police for questioning about a non-violent charge."
Justice for George Floyd!