Will Smith was a hot commodity out here in these streets! And so was Haitian Beauty, Garcelle Beauvais. The new Real Housewives of Beverly Hills star revealed that she dated the "Bad Boys" star during a recent episode. 
While on a girls outing, She shared the news with Will Smith's ex-wife Sheree Fletcher. 
"Sheree Fletcher: Will and I- when we got a divorce, we have never had a relationship that doesn't have Trey in the center of it.
Garcelle Beauvais: You know, I-"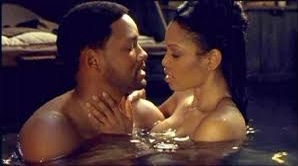 "Sheree: No, you can say it!
Garcelle: -dated Will"
During her confessional she tells the camera:
"He was hot! He was a bachelor. I was single, you know? It happens in Hollywood."
Alright now!