We know some of are you a little confused reading the title, but yes it looks like Nene Leakes have got some explaining to do. As we all know, the reality star is married to her husband Gregg Leakes, however, there are rumors that she is dating Rodney White.
From what we gathered, White works in management for USDA and is from Maryland. The JasmineBrand.com reports that White is also a close family friend for years now and that the two have been spending a lot of quality time together:
"The pair began spending more time together since late 2017 and they have been spotted together several times."
"People close to him have said that it's all about the lifestyle, if it wasn't for that, he wouldn't give her the time of day … because he didn't before when she was a nobody. He knew her before she became the NeNe Leakes that she is today and before the multiple surgeries to change her looks. She spends a lot of time in Maryland not only because of this boutique but also because of her side guy. She flaunts her relationship with him around openly like they're together."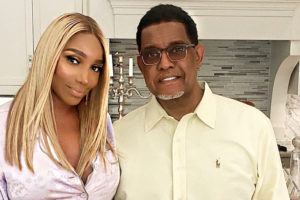 As of now, Gregg and Nene are not in an open relationship and vowed to never divorce each other. So this is interesting. What are your thoughts on Nene Leakes rumored bae?