Dr. Edwin Moses is a Morehouse College Alumni, a physicist, and an Olympic Gold Medal Winner. He went years without losing a race, set world records in the 400 meter hurdle, and revolutionized sports across the world.
In the modern era of sports, only two winning streaks have lasted longer than Edwin Moses's 122 straight wins – one of which was by a squash player named Jahangir Khan in the 1980's who won 555 consecutive matches and the other was De La Salle High School football team who won 151 straight games in the 90's.
Moses's streak of 122 wins in the 400 meter hurdle is the third longest winning streak in sports history and it lasted from 1977 to 1987. For ten years Moses was literally unbeatable.
The streak lasted through the presidencies of Gerald Ford, Jimmy Carter, and Ronald Reagan. The streak lived through the death of disco and the birth of hip-hop.
Dr. Edwin Moses's streak is a stand alone accomplishment in track & field – no one has ever come close to being undefeated for more than 100 competitions over 10 years in the modern era of sport. Meanwhile Moses accomplished all of this while earning his bachelor's and master's degree in Physics. He used his scientific mind and his physical body to break boundaries people thought were unbreakable.
There is an argument to be made that Edwin Moses was the most dominant athlete of his era and there's a chance he's the greatest athlete to ever emerge from an HBCU.
No one in baseball, basketball, soccer, swimming, or track & field has ever done what Moses was able to do. UConn's Women's Basketball came close with 111 straight wins from 2014-2017, and the University of North Carolina women's soccer team won 101 straight games in the early 90's but those are some of the only 100 plus game winning streaks in sports history.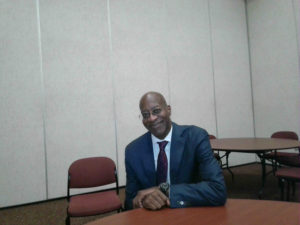 It's unusual for the greatest athletes of all time to go undefeated for even one year, but Moses was able to defeat everyone in his field for a decade.
During this streak – Moses set world records, won Olympic gold medals, and literally never lost. Moses's 122-race win streak is truly one of the most impressive sports feats in sports history that people don't seem to know about.
Moses is a proud Morehouse College alum and to this day the track dawns his name. Salute to Edwin Moses, one of the greatest to ever do it.
Listen to Edwin Moses's full interview on WBLS's newest podcast "Captains & Majors!"