Completing the form will take less than 30 seconds
The moment everyone has been waiting for has finally arrived – the Student Debt Relief application is now available. It was announced on Friday that the loan application launched in beta mode. Applications submitted in this test mode will be processed when the form officially goes live.
The test phase of the application will allow the Department of Education to find any issues with the site before it officially launches later this month.
Where is the application?
The form, which is fairly simple to complete can be found at https://studentaid.gov/debt-relief/application. The only information you need to provide is your name, social security number, date of birth, phone number and email.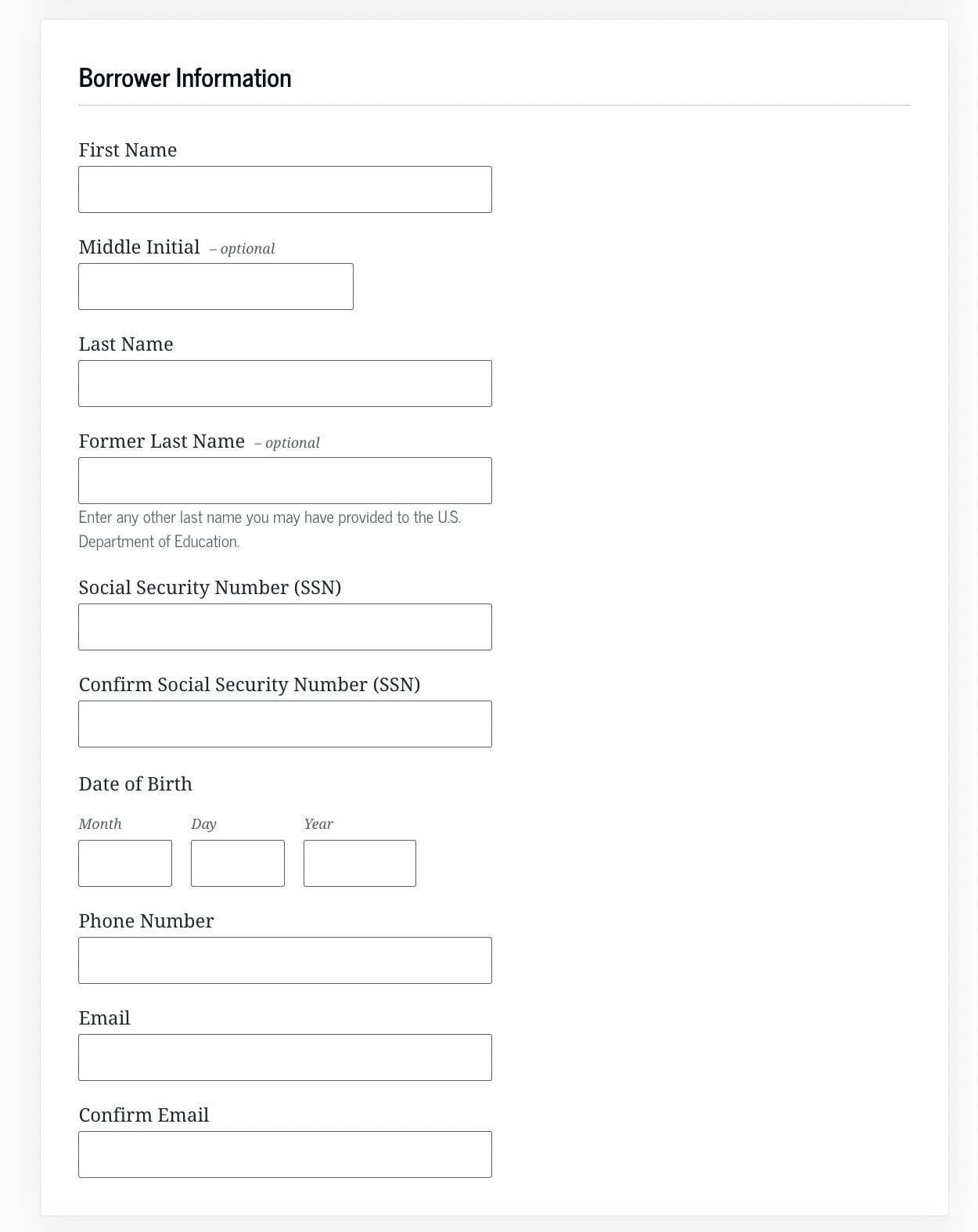 Who qualifies?
As a reminder, single borrowers who earn less than $125,000 can qualify for up to $10,000 in relief. Pell Grant recipients qualify for up to $20,000 in forgiveness.
How to avoid scams
Now that the application is here, there are actions borrowers should take to watch out for and prevent scams. The Dept of Education has released a list of steps to protect yourself.
DON'T pay anyone who contacts you with promises of debt relief or loan forgiveness. YOU DO NOT NEED TO PAY ANYONE TO OBTAIN DEBT RELIEF.
DON'T reveal your FSA ID or account information or password to anyone who contacts you. The Department of Education and your federal student loan servicer will never call or email you asking for this information.
DON'T ever give personal or financial information to an unfamiliar caller. When in doubt, hang up and call your student loan servicer directly. You can find your federal student loan servicer's contact information at Studentaid.gov/manage-loans/repayment/servicers.
DON'T refinance your federal student loans unless you know the risks. If you refinance federal student loans that are eligible for debt relief into a private loan, you will lose out on important benefits like one-time debt relief and flexible repayment plans for federal loans.
According to NPR, the department plans to quickly process applications in November and December to discharge debts and limit borrower confusion before January.
Social media users rejoiced over the weekend about the news.
https://twitter.com/wishleeluck/status/1581303643591962629 https://twitter.com/jaassyy___/status/1581128429478744064