Singer R. Kelly was somehow present during the recent Verzuz battle Sunday night with The Isley Brothers and Earth, Wind & Fire.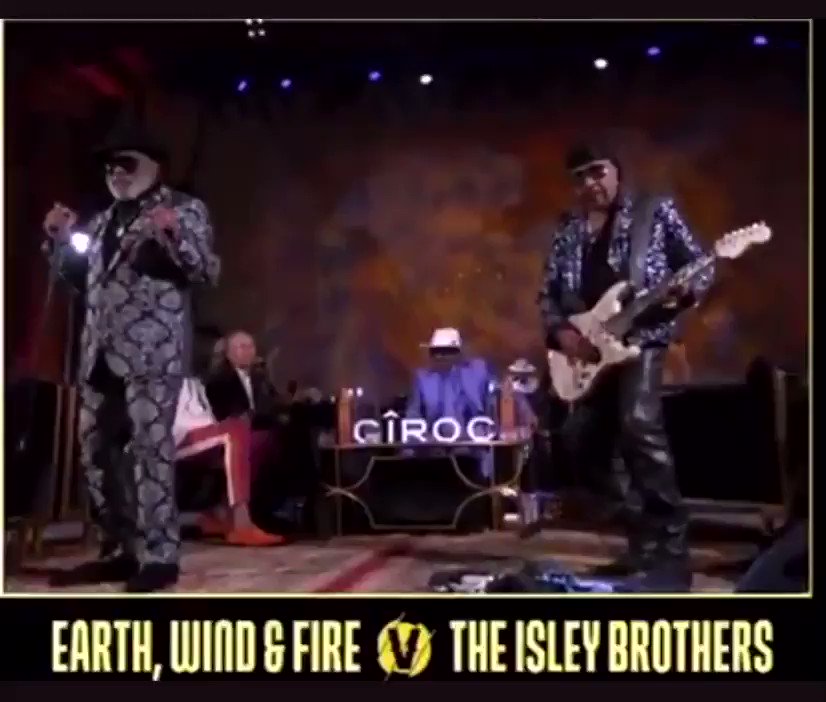 Ron and Ernie Isley played two of their hits "Contagious" and "Busted" written and or produced by R. Kelly and fans took to social media with mixed reactions. Many asked:
Can you separate the art from the artist, especially in this instance when the art in question was created for another artist?
Some fans expressed how "it was not a good look" and some might agree especially with everything that transpired with R. Kelly recently.
Kelly is in prison awaiting trial on federal and state criminal charges. These charges include abuse of a minor, sexual trafficking, sexual assault, racketeering, obstruction of justice, and more.
See fans reactions below:
Again I want to give a shout out to the #IsleyBrothers for playing 👑#RKelly songs and making alot of people mad. They BIG MAD because they can't mute greatness. #FreeRKellyNow

— MuteThemNotHIM👑 (@MUTETHEMNOTHIM) April 6, 2021
https://twitter.com/msbreyonce24/status/1378882192793817088?s=20
For the Record…I know some of y'all are sensitive. but let let me say this.. There is not an artist on this planet that should ever think about battling RKELLY ON VERZUZ..if he values his career.. Kells has an Arsenal in his library

— Larry-N-Stafford (@larryinstafford) April 5, 2021
https://twitter.com/Nicely_sHaped/status/1378920061923176451?s=20
Me hearing RKelly's voice in Contagious #Verzuz pic.twitter.com/50ckqHScds

— Chubs (@Edwardboutique) April 5, 2021
Look, I need some…how u doing Mr. Biggs. Just because, #RKelly is locked up don't mean Ron Isley #Verzuz are off limits. #LetsGoThere #IsleyBrothers pic.twitter.com/Dnl6iM5XBX

— 🍄2Much4You🍄 (@peepthisgal) April 5, 2021