R&B superstar Brandy is back! She just dropped her new single 'Baby Mama' and she's currently in the studio adding finishing touches to her highly anticipated album, "B7."
Brandy released the cover early Thursday on all social media platforms following her interview on Middays With Shaila.
On the cover, we see the songstress rocking her braids accessorized with gold beads with her name written in the same font from her previous albums.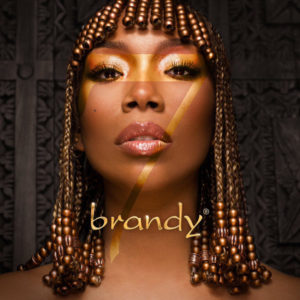 We love it!! Check out her new music video below.